Mercury MKII LED: The perfect light fitting for Irish schools
SCHOOLS OUT – SO GET THESE EFFICIENT FITTINGS INSTALLED NOW!
The Mercury MKII LED light fitting from Kellihers' Lighting Supply Partner, Southgate Lighting,  offers a sleek option, where DHSS recommendations are required to be met. The IP44 rating reduces dust and insects entering the fitting. The end caps are fixed in-place via a stainless steel screw which can be replaced with a tamper proof screw making the fitting anti-tamper.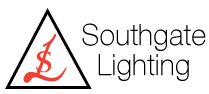 This fitting is fully Department of Education compliant.
This surface-mounted Luminiaire meets schools' TGD033 version spec with the following features:
IP44 rating
Lumen output of >125/w
UGR 19, TPa, L90
Diffuser: Prismatic
5 year warranty
50,000 hr rating
Screwed end caps
Complete with 5mt of prewired circular flex
Covered gear tray
Body & Finish
Formed from 1.0 mm CR4 steel and finished in a high gloss electrostatic powder coat.
Application
School classrooms & corridors, Storage Areas, Health Care Buildings, General Areas
Attachments
Optional Inbuilt PIR, Night-Light
Data sheet HERE
Check out full details on the Mercury MKII here.
This Mercury light fitting is available nationwide through all 23 local Kellihers and CT Electric branches.
Code             Description
2631003        SGLLED155350MCMKIIV2 DALI 29W 4600LM LED SUR W/5M 5 CORE FLEX
2631004        SGLLED155350MCMKIIV2 29W 4600LM LED SUR FTG W/5M 3 CORE FLEX
About Southgate Lighting
Originally established in 1965, as a Metal Fabrication company, Southgate soon became a well-known and recognised manufacturer producing high quality, high volume UK manufactured components. These components were used in various industries from automotive parts to lighting fixtures. In 1990 the company specialised in producing lighting and hence Southgate Lighting was formed. With this depth of experience, staff and up to date CNC machinery the company was poised to make an impression in the UK and Irish market.
Today Southgate specialises in the manufacture of a comprehensive range of Industrial and Commercial products enhanced with professional lighting control systems.
Southgate has partnered with Kellihers and CT Electric to supply lighting on high profile projects like the Glucksman Library in Limerick, Sandyford Luas Depot & The Galway Adult Acute Mental Health Unit in University Hospital Galway plus many more.